Salinity Kit - HYDROS
Salinity Kit - HYDROS is backordered and will ship as soon as it is back in stock.
---
Description
Lab Grade Salinity/Conductivity Probe Kit
Keep track of the salinity in your marine aquarium with the CoralVue HYDROS Salinity Kit. This kit includes the necessary 28ppt and 35ppt calibration solutions to ensure precise conductivity readings.
Kit Includes:
High-range Conductivity Probe
28 ppt Calibration Solution (100mL)
35 ppt Calibration Solution (100mL)
Techincal Specifications
Range: 20 to 2000mS/cm
Operating Temp: 0-80C
Constant: K=10
Housing: POM
Probe Dimensions: 12 x 145mm
Contction: BNC
Cable Length: 3ft
How to Install:
Locate the Salinity BNC socket on the conductivity meter/controller and twist clockwise to make the connection. Perform two-point calibration per meter's operation manual to ensure accuracy.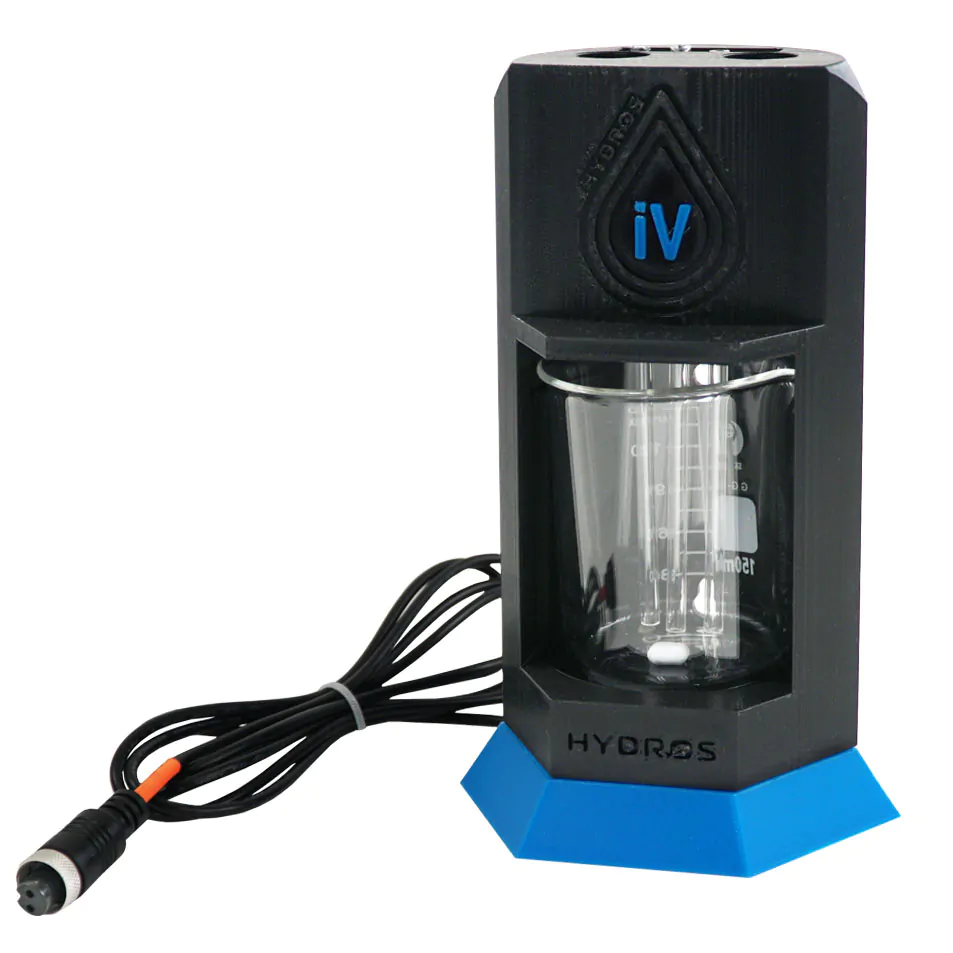 For precise conductivity reading use an isolated testing vessel like the HYDROS iV. This add-on ensures that the test sample is physically separated, preventing any electric interference from other equipment in the aquarium system.
*HYDROS iV is not included but recommended
Free Ground over $49 & Overnight over $399*
We offer competitive rates on aquarium supplies.
Reefer Rewards Points earned
Reedem points for discounts on Livestock and Supplies.
Split-Pay & Financing Options
We offer split-pay & financing options through Shop Pay.