Aquarium Control Board Wire Management System - CoralVue
$134.99 $149.99
Unavailable
Aquarium Control Board Wire Management System - CoralVue - Black is backordered and will ship as soon as it is back in stock.
---
Description
Mount Controllers and Hide Cords Like a Pro
The CoralVue Aquarium Controller Board is a wall-mountable wire management system for aquarium equipment. Mount and display all types of controllers, modules, and surface mountable liquid dosers cleanly and professionally to the front of the board. On the inside, hide all equipment cords and power bricks. Additionally, safely mount power supplies and power strips, and organize cords, so they don't detract from the beauty of the aquarium. The Controller Cabinet is designed to be mounted inside or beside an aquarium stand. Best of all, the controller board is proudly made in the USA!
Controller Board At-A-Glance
Built from ½" Black PVC
100% water-resistant and non-conductive
Includes mounting cleat with integrated level
10 - Cut-outs for routing cords to the back of the board
2 - Zip tie tracks to lock power bricks in place and neatly arrange cords
1 - Internal power brick shelf
Made in the USA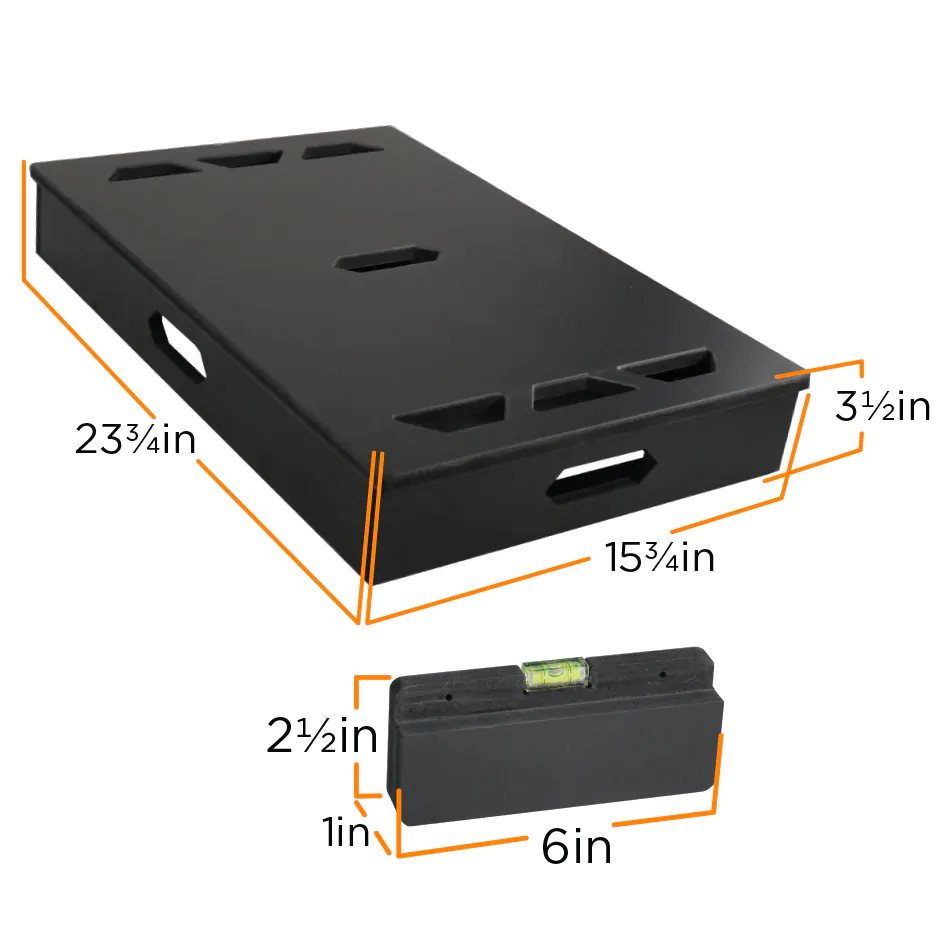 Controller Board Specifications
Board Dimensions: 15.75 x 23.75 x 3.5in (LxWxD)
Cord Cut-Out Sizes: 4 x 1.25in (LxH)
Internal Shelf Size: 2.625 x 9in (LxH)
Mounting Cleat Size: 2.5 x 6in x 1in
The Controller Board is Safe and Built to Last
The CoralVue Controller Board is built using ½" expanded PVC. This lightweight but very durable material can be easily cut, sanded, drilled, or screwed just like plywood to make mounting all equipment super easy. The cabinet is made with fire-rated material that is not only inert but will never rot. It can be painted and worked on, just like wood! The cabinet is 100% water-resistant and non-conductive for peace of mind and longevity.
Neatly Organize Wires and Mount Power Bricks
There are multiple wire management solutions inside the cabinet. There is an integrated brick shelve to secure power supplies up off the ground. This reduces the risk of failure, prevents power supplies from getting wet, and lessens the likelihood of a fire hazard since power bricks aren't all stacked dangerously on top of one another. Zip tie tracks abound so you can lock power bricks in place and neatly arrange cords to eliminate "cable spaghetti."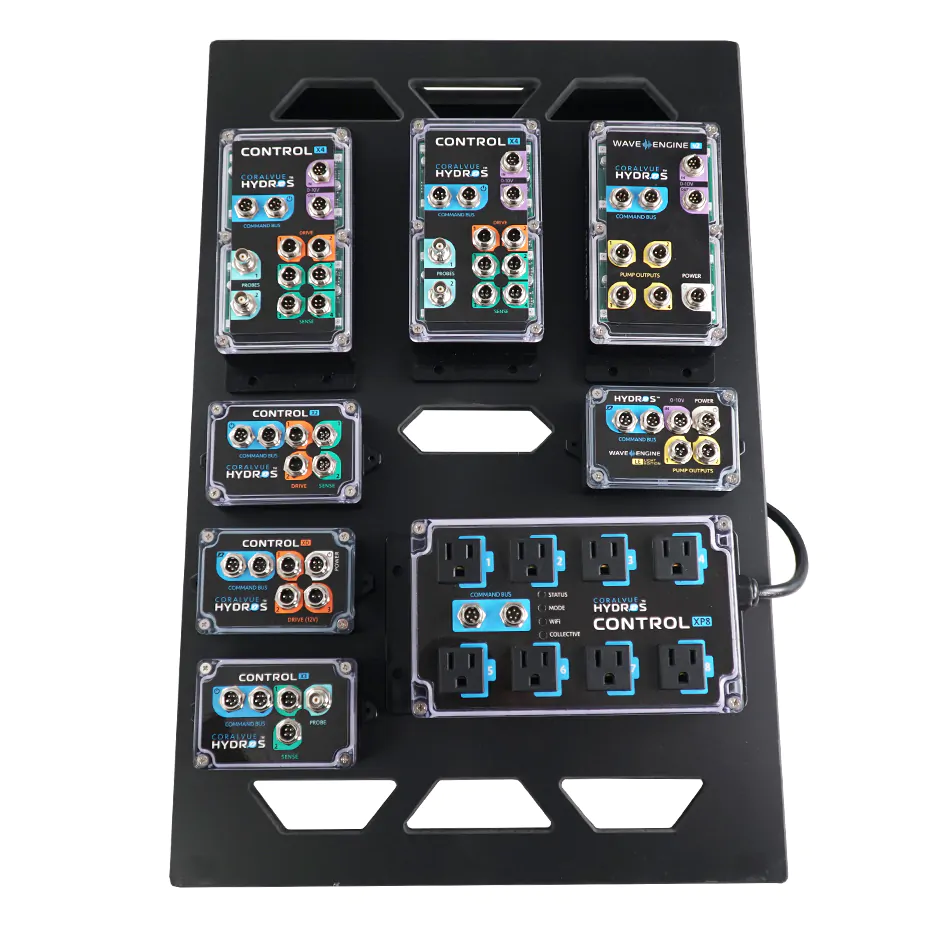 FREE Ground over $49 & Overnight over $399*
We offer competitive rates on aquarium supplies.
Reefer Rewards Points earned
Reedem points for discounts on Livestock and Supplies.
Split-Pay & Financing Options
We offer split-pay & financing options through Shop Pay.