Hydros Triple Optical Water Level Sensor - CoralVue
Hydros Triple Optical Water Level Sensor - CoralVue is backordered and will ship as soon as it is back in stock.
---
Description
3 Water Level Sensors for Added Redundancy 
The HYDROS Triple Optical Water Level Sensor can be used for a variety of aquarium applications, such as sensing when your tank needs to be topped off or detecting when a dosing container needs a refill. It plugs into any Sense Port on a HYDROS device (like the Control XS, X2, X4, X10, etc.) and does not require any additional power source.
The HYDROS Water Level Sensor contains no moving parts that can fail. The optical eye is magnetically coupled with the magnet side measuring only ¼" thick. It can be mounted to most clear, tinted, or painted surfaces up to ½" thick. The sensor operates in the daytime or complete darkness so it's safe for use hidden inside your aquarium stand or in the back chambers of an all-in-one aquarium. The sensors are easy to place, easy to move, and easy to clean.
Triple Optical Water Level Sensor Features: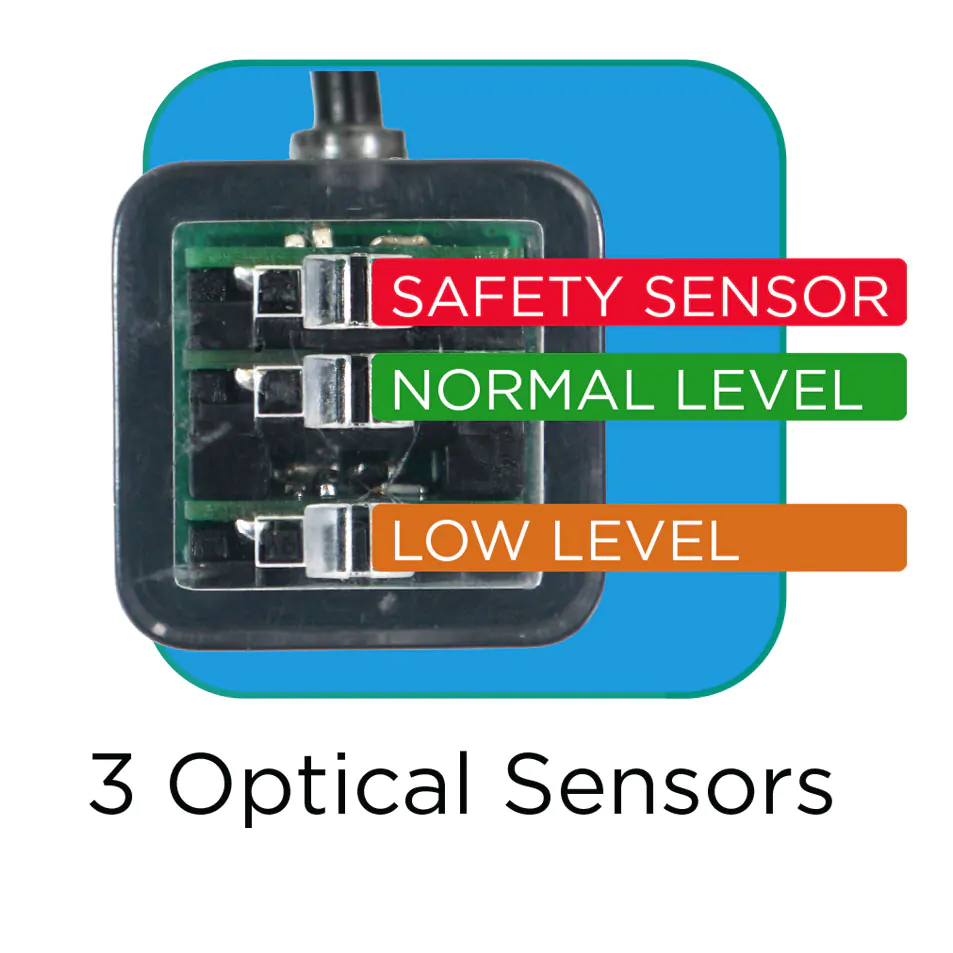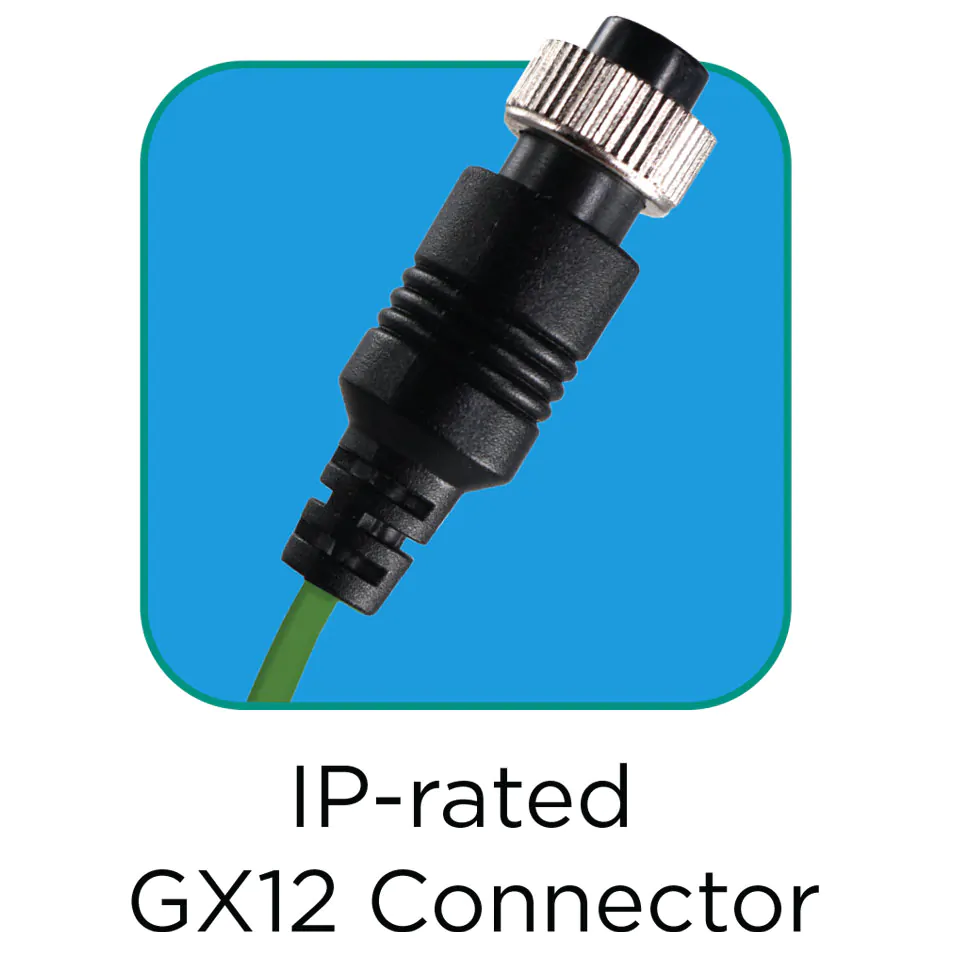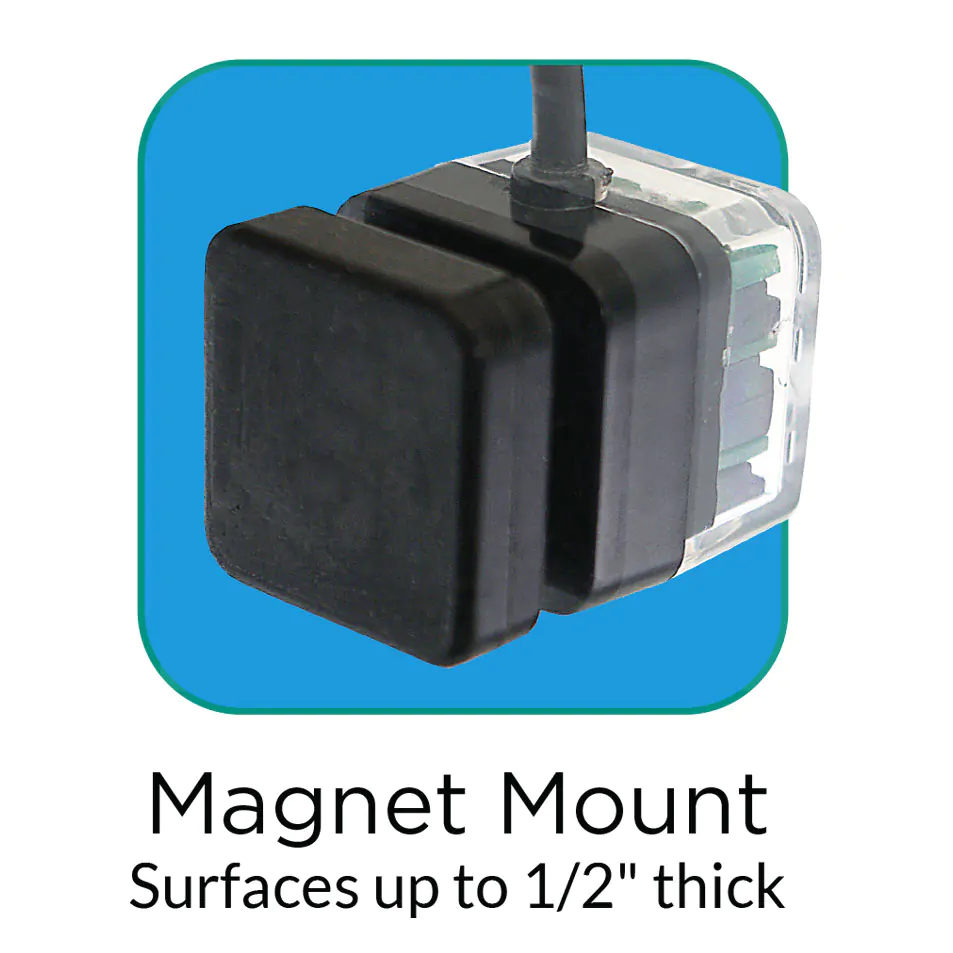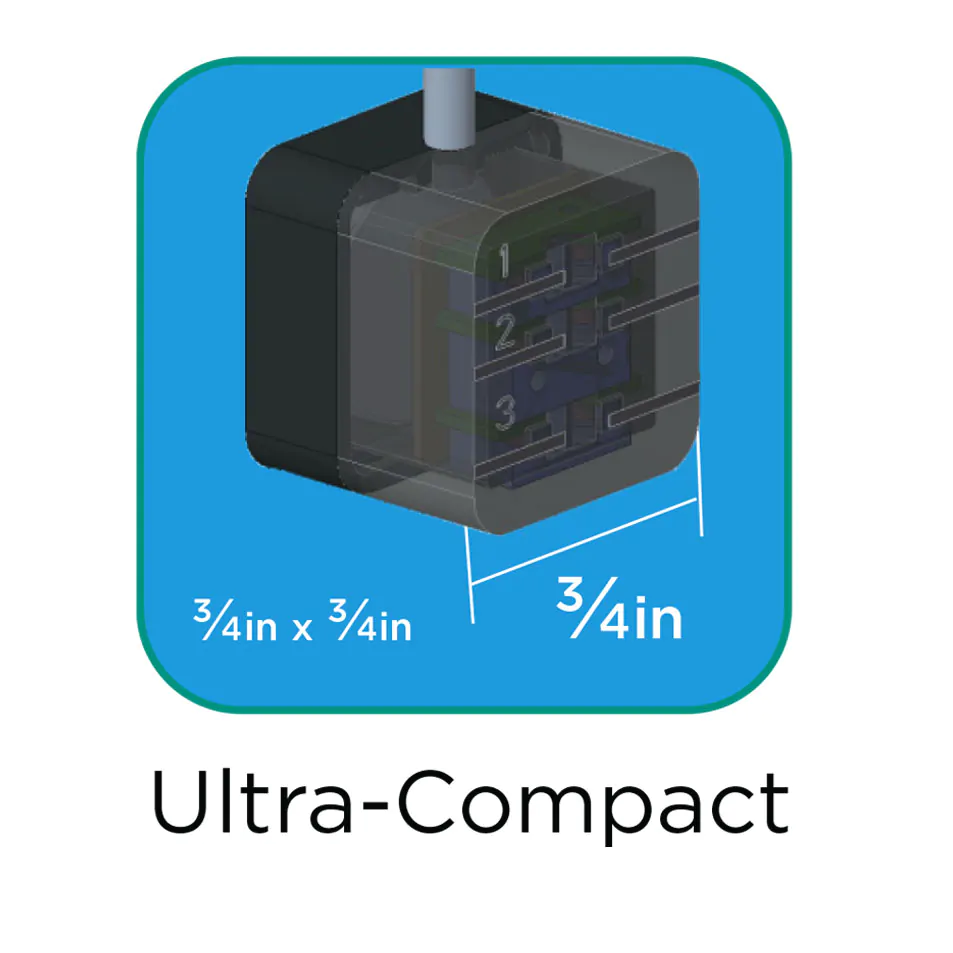 Triple Optical Water Level Sensor Specs:
Size:
Diameter: 0.75"
Sensor: 0.75" thick
Magnet Mount: 0.25" thick
Cord length: 75"
Max Mounting Thickness: ½"
For freshwater and saltwater aquariums
The HYDROS Water Level Sensor uses a GX12 aviation-style connector so that the Control can maintain its IP65 rating (dust-tight and protected from water spray at any angle).
3 Sensor Operation
When the water level in the sump or aquarium drops below the LOW LEVEL (3) on the sensor, it will fill the water till it reaches NORMAL LEVEL (2).
SAFETY LEVEL SENSOR (1) is a backup to shut down the feed pump in case of a malfunction; in this case, an alarm can be triggered.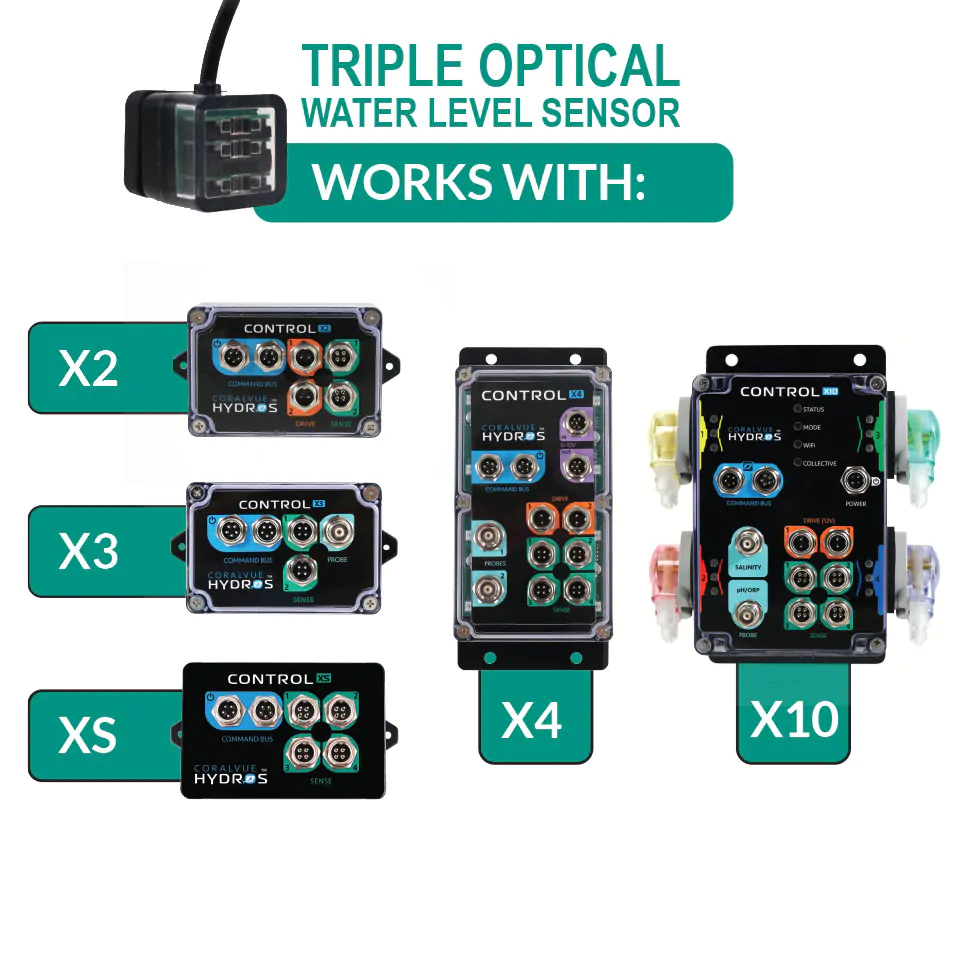 WARRANTY
CoralVue, Inc. and HYDROS hereby guarantee this product to be free from defects in material and workmanship for a period of:
Warranty is activated on the date of purchase.
This Standard Limited Warranty applies and is limited as follows:
To the product only as long as it remains in the possession of the original purchaser.
To the product that has not been subject to accident, misuse or abuse.
To the product that has not been modified, altered, defaced, or had repairs made or attempted by other than CoralVue, Inc.
That CoralVue be immediately notified in writing within ten (10) days of first knowledge of defect by owner or his agent.
That CoralVue, Inc. shall be given first opportunity to make any repairs, replacements or corrections to the defective construction within a reasonable period of time.
Under no circumstances shall CoralVue and/or the Manufacturer be liable by virtue of this warranty or otherwise for damage to any person or property whatsoever for any special, indirect, secondary or consequential damages of any nature however arising out of the use or inability to use because of the product defect.
FREE Ground over $49 & Overnight over $399*
We offer competitive rates on aquarium supplies.
Reefer Rewards Points earned
Reedem points for discounts on Livestock and Supplies.
Split-Pay & Financing Options
We offer split-pay & financing options through Shop Pay.